Spar 40%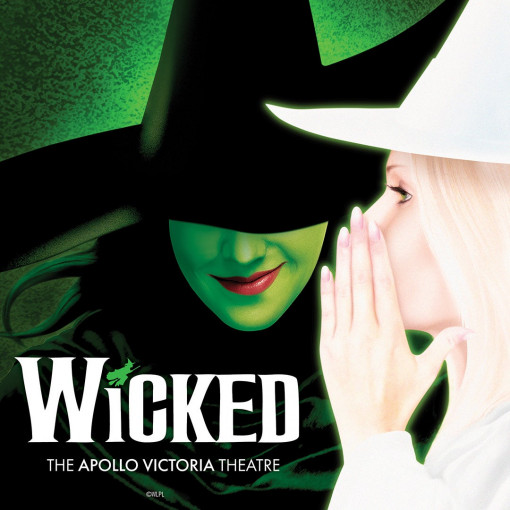 Wicked
4.7/5
Basert på 5240 kritikker
(Kritikk)
Bestilling inntil: Sunday 2 June 2024
Spillets lengde: 2 hours 45 minutes (incl. interval)
Bilder
Wicked Beskrivelse
Flying into its landmark 17th year at the Apollo Victoria Theatre, this "devilishly clever spin on The Wizard of Oz" (The Daily Telegraph) imagines a beguiling backstory and future possibilities to the lives of L. Frank Baum's beloved characters and reveals the decisions and events that shape the destinies of two unlikely university friends on their journey to becoming Glinda The Good and the Wicked Witch of the West.
Already the 9th longest-running West End musical of all time, Wicked has been seen by over 11 million people in London alone and played over 6000 performances. The classic musical is the winner of over 100 major international awards, including three Tony Awards, two Olivier Awards, a Grammy Award and ten theatregoer voted WhatsOnStage Awards (including three for 'Best West End Show')
Important COVID-19 information
We recommend that you wear a mask while inside this venue.
Apollo Victoria Beliggenhet
17 Wilton Road, London, SW1V 1LG GB (Mer info)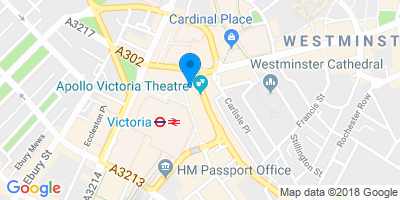 Veibeskrivelse
Aldersbegrensning
Recommended for ages 7+. Children under 4 will not be admitted. Children under 16 years of age must be accompanied by an adult during the performance.
Viktig informasjon
The producers cannot guarantee the appearance of any particular artist, which is always subject to illness and holidays.
Circle row A Restricted View warning - Balcony wall (row A). It is recommended that these seats are for customers who are 5'8" (173cm) or taller but are suitable for most adults.
Tid
Video
Billlige Wicked billetter
Spar 40%
Var 503.49NOK Nå 299.49NOK
Valid Tues-Fri, 18 Nov - 20 Jan. Book by 4 Dec.
Spar 35%
Var 1281.99NOK Nå 838.99NOK
BLACK FRIDAY Valid Tuesday-Friday performances 29 November 2022 - 20 January 2023 excluding 27 December 2022 - 1 January 2023. Pay No Fees 27 December 2022 - 1 January 2023. Book by 28 November 2022.
Lignende Shows
Matilda The Musical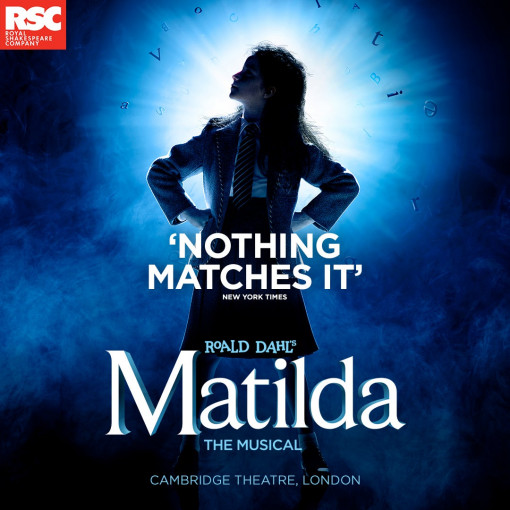 Matilda The Musical
4.7/5
Basert på 1010 kritikker
Vises nå på:
Cambridge Theatre
Bestillingsskjema: Thursday 16 September 2021
Bestilling inntil:
Sunday 17 December 2023
Spillets lengde:
2 hours 40 minutes
fra

287.99NOK
& Juliet
Spar 34%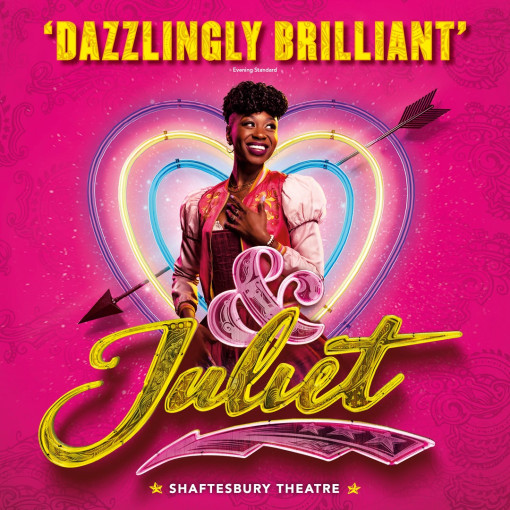 & Juliet
4.8/5
Basert på 264 kritikker
Vises nå på:
Shaftesbury Theatre
Bestillingsskjema: Friday 24 September 2021
Bestilling inntil:
Saturday 25 March 2023
Spillets lengde:
2 hours 30 minutes
fra

299.49NOK
Frozen the Musical
Spar 33%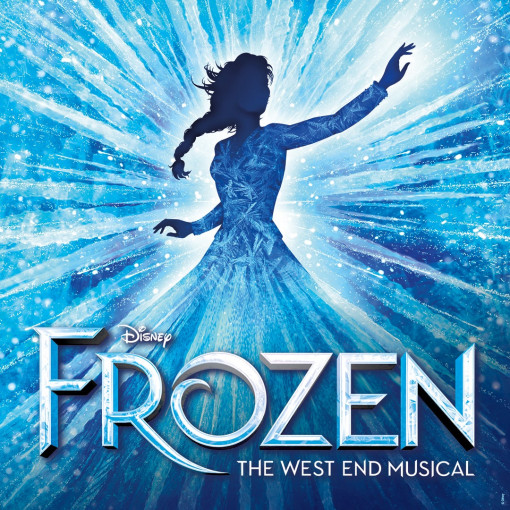 Frozen the Musical
4.9/5
Basert på 630 kritikker
Vises nå på:
Theatre Royal Drury Lane
Bestillingsskjema: Monday 23 August 2021
Bestilling inntil:
Sunday 18 June 2023
Spillets lengde:
2 hours 15 minutes (one interval)
fra

299.49NOK